Learn Different Languages:
"One language sets you in a corridor for life. Two languages open every door along the way." ~ Frank Smith
Oxford believes that learning a language improves a student's cognitive function.  Moving a step ahead, we strive to ensure that our students perfectly fit into the global arena. Apart from making them well-versed in English, Hindi, and Sanskrit, we also offer four Foreign Languages- French, Russian, German, and Spanish- which open our students' mind and sensitizes them to other cultures.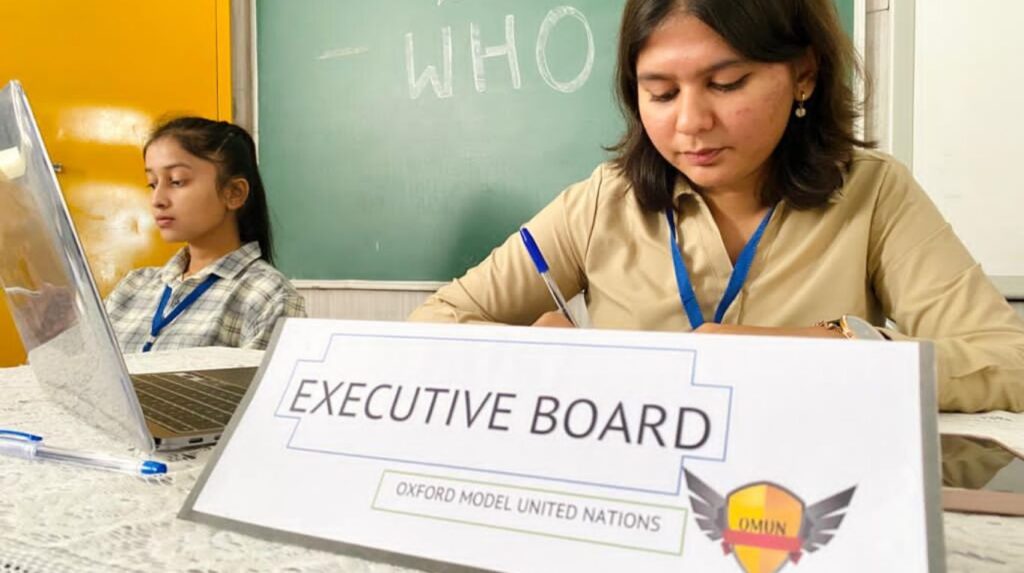 An academic simulation of the United Nations, the MUN aims to educate the students about current events, topics in international relations, diplomacy, and the UN agenda. Students research about a particular country, take on roles as diplomats, investigate international issues, debate, deliberate, consult, and then develop solutions to those problems. During a conference, students are required to employ a variety of skills to present the Policies of the Country they represent. These skills include being communicative and developing critical thinking, public speaking, teamwork, research, policy analysis, active listening, negotiation, conflict resolution, note-taking, and technical writing.
We are proud to announce our association with TED-Ed, which aims to spark and celebrate the ideas and knowledge of students around the world. We believe there is a multitude of impact when the students work as a group to develop ideas and share them in front of a larger audience. Through this program, students develop 21st-century skills and get an opportunity to connect with a global network of youth in 130 countries around the world. It enhances the public speaking skills of the students and prepares them for TED-style talks.
"Quality is everyone's responsibility." – W. Edwards Deming Every procedure and school-related activity at Oxford Public School is always pursued with the goal of excellence. QC engages students and educators in a variety of activities and implements quality management techniques. Students work in groups to identify issues in their homes or classrooms and then employ various quality management strategies to discover solutions. These Students' Quality Circles (SQCs) are such an innovative intervention process at our school, that it helps to avoid negativity and introduces our students to a completely new way of thinking about difficulties that, while initially appearing to be problems, can be handled with the correct attitude and amount of thought. The case studies, that students prepare are presented at conventions on a chapter, national, and international level.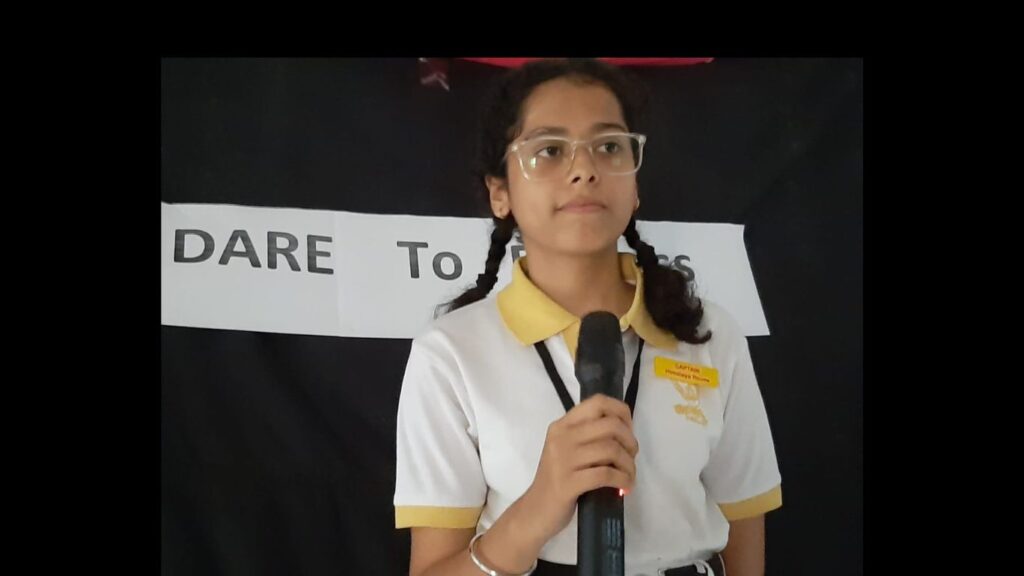 Self-expression is crucial for the youngsters to develop into healthy adults. Dare to Express is a platform which gives an opportunity to our students to express themselves freely.  This event is held twice a year which helps the students to articulate their thoughts and learn about their distinctive qualities that set them apart from others.   It also fosters their creativity, independence, and self-confidence.
Robotics, AI AND IoT lab is a turnkey, state-of-the-art modular learning space designed to enable students to learn robotics and AI. It gives students a unique and rich learning experience to ensure that they are ready for their careers, college, and life in the future. Lab Sections include
Robotics
Artificial Intelligence
IoT
AR/VR/MR
Aeromodelling
3D Printing
Design Thinking
Dance & Music Arena
If you have ever experienced a rush of euphoria after a DANCE, you know first hand dancing is good for soul. Study after study has shown that dancing is a tool for boosting mental health and keeping brain happy.
Whether it's lyrics of song, the melody or the rythm, MUSIC can evoke memories, emotions and experiences that are meaningful to us. The emotional connection we feel to music can be therapeutic and help us to process out feelings. Music helps us feel alive.